Hey JCI Michigan!!
As I write this I am preparing for our Fall Leadership Conference and elections. I am so excited to see my friends from all over the state and celebrate the accomplishments of our amazing members and chapters!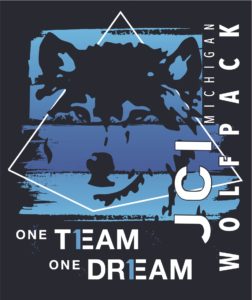 I also wanted to say how proud I am of our chapters that made the extra effort to participate in the membership road rally One Team One Drive. I had the pleasure of teaming up with Doug McClain from Livonia and join his team of Renee Geisinger and COO Sarah Austin for the event. I loved that the toolkit we sent was found useful on the drive and in short time we were all learning something new, stepping out of our comfort zones and having fun!
Let's keep up this great momentum as we move into our final trimester 2019. I'll be focused on making sure we are on target to hit our goals! If you are on your local board this moment is perfect to decide what is important to you and go after it!
Cheers friends see you soon!