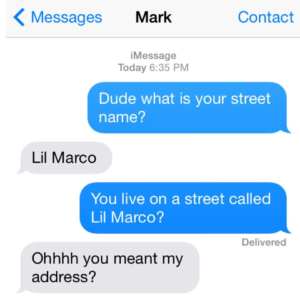 Have you ever had a miscommunication like this?
While this instance turned out to be funny and not harmful, that is not always the case.
We now live in a world where a fair majority of our communication is done through electronic means and miscommunications are bound to happen.
How do you feel about this scenario?
Do you want to speak about your own experience for no longer than 7 minutes?
The training team is looking for speakers for the October conference JCI Talks. The topic is: How has a digital world helped or hurt your personal relationships?
Contact myself if you would like to speak. Everyone is welcome!
Kymi Toliver