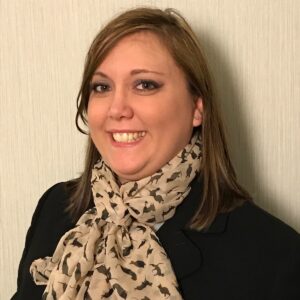 Hello JCI MI!
It's been quite a year and I am so thankful to have been able to serve as your Communications and Technology Director for 2020. When we started the year we had no idea just how important technology would be. When the pandemic came along and changed the landscape of everything for the year, we were able to start connecting virtually. As an organization we embraced this change and used our resources to continue providing for our members and our communities. I am excited to see what the future holds for all of us and I know that as Jaycees we have what it takes to tackle the hardest issues coming our way.
I want to give special thanks to the Communications and Technology Committee this year – they have worked tirelessly to ensure you have the Michigander on time, that our social media is updated and information is shared, that our website is running smoothly and that our state wide Bunny and Me Magically and Santa and Me Magically projects received the tech support needed to be successful. James Dreher, Megan Maiani, Michael Langworthy, and Noel Groom – I owe you a huge debt of gratitude. This year wouldn't have been successful without you.
Another key person to round out this team has been Stephanie Johnson. Stephanie has been creating our graphics – a key part of marketing our events. I couldn't think of a better person to take on the Communications and Technology Director role in 2021 and I wish Stephanie and her team a year of huge successes!