Though well-meaning, organizations do not always have the best practices when trying to diversify or create a culture of inclusion with their team. Sometimes, you just need to be more mindful. Hear from Trainer and JCI member, Kymi Toliver, on her experience and goals for the upcoming training during JCI Michigan's Day of Impact on September 7th at the McCalmly Plaza in Battle Creek, MI.
_____
"I joined this organization to network as I explored a new career. I stayed because I love that I can make an impactful change in my community, and even the world, each and every day. I believe (finger pointed up) that if we are going to continue to gain members who are looking to change their communities there are somethings we must be more mindful of.
Once, I was at an event, someone walked up to me and asked how they can better engage their new female African American members. I'd never met these members, am not a part of that particular chapter, and was, I suppose irritated is the best word.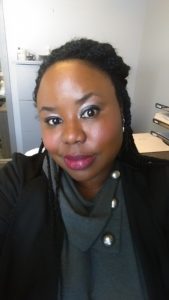 I 100% know that the asker wasn't being malicious and was truly looking for ways to engage new members. I also know they were asking me because I'm an African American female. No other time in my Jaycee experience was I more aware that I was a black woman. I share this with you because the spirit of belonging and inclusion is about awareness, it's about remembering that everyone is an important person and should be respected. Not one member deserves to categorized.
Each of us is a member of this great organization and we all want it to grow and prosper. To do that we have to embrace and acknowledge the differences that exist within our membership.  During our upcoming training at September conference during our Day of Impact, Mary Beth and I plan to show you just a snippet of the things that we can all do or stop doing to make sure all of our members feel that they belong and are included."
---
Trainer Marybeth Schafer will be hosting the section of the training on micro aggressions. In a membership organization, as with any organization, micro aggression can really hurt membership, employee longevity, and the overall culture of your team.
Marybeth states, "In ways that may be unintentional, micro aggressions can offend a potential or already active member and we may lose a person with great impact to our organization because they felt they were treated with bias."
 The inclusion training seminar will focus on 3 things:
1. How to grow diversity through community and how accomplishing this will lead to natural membership growth.
2. How to make sure your organization is creating a welcoming and inclusive environment.
3. Not using micro aggressions.
Join us for a profound discussion on how to grow your team through the values of belonging and inclusion.
Non-Members are welcome to experience our Day of Impact trainings for FREE with the option to add on lunch and a community impact project bringing awareness to human trafficking if they would like. Non- members please visit impactmichigan.eventbrite.com
JCI Members can register today at jcimi.org/fall2019.
—
Trainer Kymi Toliver, first of her name, bringer of sparkles, is a graduate of Michigan State University and Kellogg Community with degrees in Communications and Paralegal Studies. Kymi is also a Notary Public and certified leasing professional. She has been a Kalamazoo Jaycee since 2012 and has been recognized with numerous state awards, including a David Lichwala Memorial Award and a Martin P Luther Memorial Award as local president and most recently with the Sandra K Luikes Memorial Award for Outstanding District Director. 
Trainer MaryBeth Schafer joined the Grand Rapids Jaycees in 2008 and has chaired numerous projects and held various board positions over the years before being elected as chapter president in 2018. Schaefer is a special education teacher for Grand Rapids Public Schools.