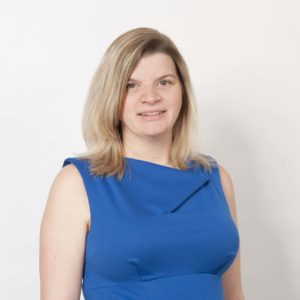 Hello Michigan Jaycees!
Congratulations to all the chapters and competitors who received recognition in Trimester 2!! The Programming Team enjoyed presenting the Programming Awards of Excellence and Single Project Entry Winners at the virtual awards and recognition ceremony on Saturday, October 10, 2020. We are currently working on getting the awards delivered to all the chapters and competitors as soon as possible.
All chapters and competitors who participated in submissions and competitions will be receiving feedback from the Programming Team on or before Friday, November 13, 2020.
Thank you to all members who attended the Extreme Project Makeover training on October 10th. We had great conversations about how to reimagine projects from chapters and individuals around the state. We are working on making the recording of the training available for those who would like to watch it.
UPDATES FOR TRIMESTER 3
The Trimester 3 Submission Deadline is going to be Sunday, January 3, 2021, which will allow for proper preparation in lining up judges, communicating to all participants, and reviewing all submissions.
The Programming Team and President Sarah have made the decision to hold the Trimester 3 Year End Competitions & SPE Presentations virtually on Saturday, January 16, 2021 via Zoom. The Stark (Local Vice Presidents) and Luthy/Lichwala (Local Chapter Presidents) Interviews will be held virtually on Sunday, January 17, 2021. Please save these dates on your calendars. More details will be coming soon.
IMPORTANT DATES TO REMEMBER
3rd Trimester
September 5 – 3rd Trimester started
December 11 – T3 Competition Topics Released, Competition & SPE Judge Registration Opens
December 31 – Trimester ends
January 3 – T3 Chapter Submissions Due, Pre-Conference Competitions Deadline, & Competitor Registration Deadline/Year End Submissions due at 10:00 PM
January 16 – T3/Year End Competitions & SPE Presentations (VIRTUAL/ZOOM)
January 17 – Lichwala/Luthy (LCP) & Stark (LVP) Interviews (VIRTUAL/ZOOM)
February 12-13 – T3/Year End Awards at JCI Michigan Conference in Kalamazoo
Please feel free to contact the Programming Team or myself with any questions. The Programming Team is here to assist you as we continue making impact in our communities. It is great to see chapters doing in-person events while continuing virtual events that started out of the pandemic.
Please remember to still adhere to social distancing guidelines and other restrictions included in the local county public health orders.
We are seeing the great things the chapters are doing in Trimester 3 while continuing to adjust to the "new normal"!  Be sure to share your events with the Programming Team and the rest of JCI Michigan so we can support each other in the comeback. Now is the time to "Pave the Programming Way Together" Jaycees!
Warm Regards,
Jeri