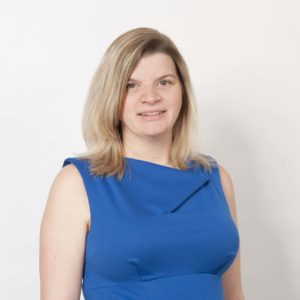 Hello Michigan Jaycees!
Thank you to all members who participated in the "Planning for the Uncertainty" training in late July. As a programming team, we wanted to provide useful information as we start to find a way to normalcy. After the training, we had a meaningful discussion on how to move forward safely. Look for a recording of the training which will be made available soon for those who could not attend.
All chapters who submitted and competitors should have received feedback from the Programming Team in mid-July. If you have not received feedback emails or have any questions regarding the Chapter Plan or CLC, please reach out to Jessica Anderson at [email protected]. If you have not received feedback emails or have any questions regarding SPEs or Competitions, please contact Shannon Brunt at [email protected].
As circumstances are constantly changing regarding events being cancelled or alternative arrangements being made, we are looking at the possibility of holding the Interview Round of the Single Project Entry process virtually. It would be conducted in the same way it was for Trimester 1 via Zoom. We will have a definite answer after our August Board Meeting. If we go with this option, the presentation round would be held on Saturday, October 3rd which is the Saturday before conference. At this point, the Professional Skills Competitions will still be done on-site the Friday of conference. More details to come…
IMPORTANT DATES TO REMEMBER
We are still in Trimester 2. Below are the dates for Trimester 2:
2nd Trimester
August 14 – Submission Portal Opens for T2
September 4 – 2nd Trimester Ends
September 11 – T2 Chapter Submissions Due, Pre-Conference Competitions Deadline, & Competitor Registration Deadline
October 9 – SPE Interviews (Pending) & Competitions
October 9 & 10 – T2 Awards
If you were a 2019 competitor who won at Year-End for JCI Michigan, then you should have been contacted by 2019 Programming Vice President Beth Plant regarding competing at JCI USA Conference in October in St. Louis. According to Beth, most of the competitors have responded to her as to whether they would be able to compete. If you have not responded to her email, please contact Beth as soon as possible with an answer.
Please feel free to contact me or anyone on the Programming Team with any questions. The Programming Team is here to assist you as we are making an impact in our communities. It is great to see chapters slowly start to come out of the virtual world and try to do in-person events, but please remember to still adhere to social distancing guidelines and other restrictions included in Executive Orders put out by the Governor.
We have enjoyed seeing what members are doing in Trimester 2 adjusting to the "new normal"!  Be sure to share your events with the Programming Team and the rest of JCI Michigan so we can support each other in the comeback. Now is the time to "Pave the Programming Way Together" Jaycees!
Warm Regards,
Jeri