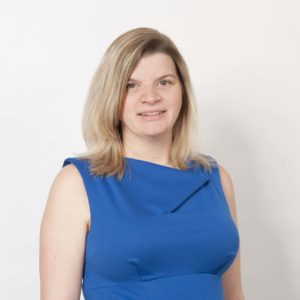 Hello Michigan Jaycees!
Well here goes nothing! As I write my last Michigander article as your 2020 Programming Vice President, there are a lot of emotions and great memories to reflect on this past year.  It has been a roller coaster ride that I could not have done without all of you.  I would like to thank you for giving me this opportunity.
Now let's get on with business…All chapters who submitted and competitors should have received feedback from the Programming Team in mid-November. If you did not receive feedback, please contact Jessica Anderson at [email protected] for Chapter Plan and CLC and Shannon Brunt at [email protected] for Competitions and Single Project Entries (SPEs).
UPDATES FOR TRIMESTER 3
The Submission Portal for Trimester 3 and Year End went live on Friday, November 27, 2020.
The Trimester 3 Submission Deadline is going to be Sunday, January 3, 2021. This was the original date that was published in the 2020 Programming Awards & Recognition Manual. This will allow for proper preparation in lining up judges, communicating to all participants, and reviewing all submissions.
The Trimester 3/Year End Competitions & SPE Presentations will be held virtually on Saturday, January 16, 2021 via Zoom just like Trimester 1 and Trimester 2. The Stark (Local Vice President) and Luthy/Lichwala (Local Chapter President) Interviews will be held virtually on Sunday, January 17, 2021. Please save these dates on your calendars. More details will be coming soon.
IMPORTANT DATES TO REMEMBER
Below are the dates for Trimester 3:
September 5 Starts Trimester 3
November 27 Trimester 3 & Year End Submission Portal Opens
December 11 T3 Competition Topics Released (Prepared Write-Up, Prepared Speak Up, Master Speak Up, Film It!, Junior Jaycee/Jayteen Prepared Write-Up, & Junior Jaycee/Jayteen Film It!)
Competition & SPE Judges Registration Opens
December 31 Trimester 3 Ends
January 3 T3 Chapter Submissions Due, Pre-Conference Competitions Deadline, & Competitor Registration Deadline/Year End Submissions due at 10:00 PM
January 16 T3/Year End Competitions & SPE Presentations (VIRTUAL/ZOOM)
January 17 Lichwala/Luthy (LCP) & Stark (LVP) Interviews (VIRTUAL/ZOOM)
February 19-21 T3/Year End Awards at JCI Michigan Conference in Kalamazoo
Please feel free to contact the Programming Team or myself with any questions. The Programming Team is here to assist you as we are making an impact in our communities. It is great to see chapters doing in-person events while still continuing with virtual events. Please remember to still adhere to social distancing guidelines and other restrictions included in your local county public health orders.
We are excited to see what innovative ways chapters come up with to continue their great holiday projects in December. Be sure to share your events with the Programming Team and the rest of JCI Michigan so we can support each other in the comeback. We have definitely "Paved the Programming Way Together" Jaycees!
Warm Regards,
Jeri