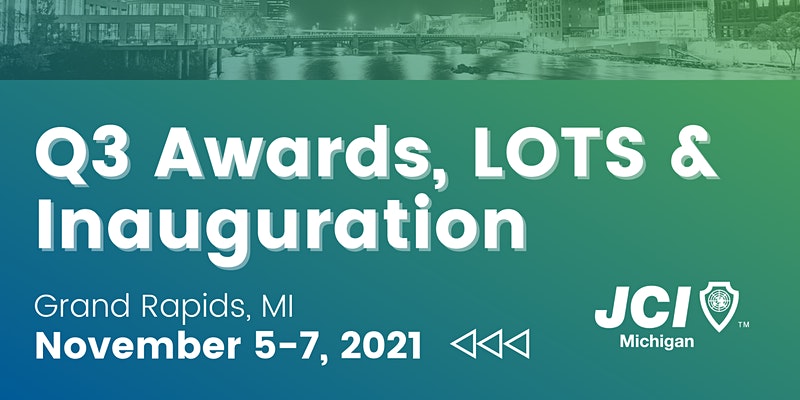 Join us for a weekend of fellowship, leadership development, personal growth and positive change!
About this event
Celebrate our success and look to the future with training and the inauguration of our 98th President! With an agenda like this, you won't want to miss this event!
Full details of the event below!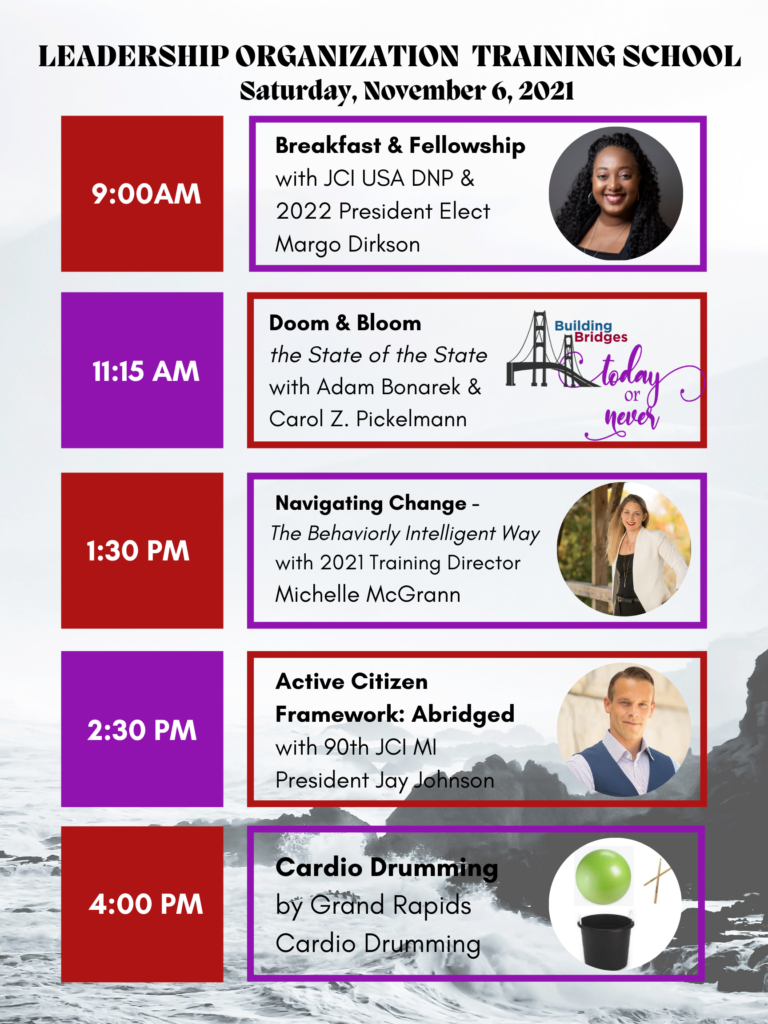 Fri. NOV 5 (Dress: Best JCI Gear)
6-6:45 pm First Timers/JCI Go
7-8pm Speed Competitions
8:30-11pm Welcome Party with very special TBA entertainment!
Sat. NOV 6 (Daytime Dress: Business Casual. )
9-10am Breakfast & Fellowship with Deputy National President Margo!
10:15-11am **Business Meeting
11:15-12:15pm **Keynote Training
12:30-1:15 Lunch
1:30-3:45pm **Team 98's Local Organization Training School: Back to Basics –
4-5pm Cardio Drumming by Grand Rapids Cardio Drumming
(Cardio Dress: 80s workout if you're down, but #YouDoYou)
6:45-8 Dinner (Dress: Cocktail/Semi-Formal )
8-9:30pm **Awards & Inauguration
9:30-10pm District Wraps
10:00 -11:59pm After Party
Sun Nov 7 10:00 -11:00am Farewell Breakfast
**These events will be available for virtual registration.
REGISTER HERE! Q3 Awards, LOTS & Inauguration, aka Q-Lotti-Naug Tickets, Fri, Nov 5, 2021 at 7:00 PM | Eventbrite