Hey Kindness Crusaders!
There are no words. This year's event was absolutely incredible!!
The Kindness Rally would like to thank each and every one of you for the efforts made during our main event! It was truly amazing watching the kindness spread across the state and beyond in just four hours!  We are so proud of all of the hard work you put in to create a positive impact in your community. We hope you made some new connections & friends, but most of all we hope you carry the impact of this event with you all year!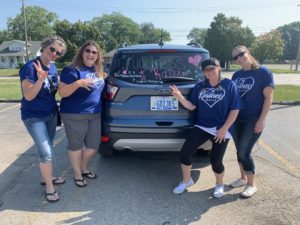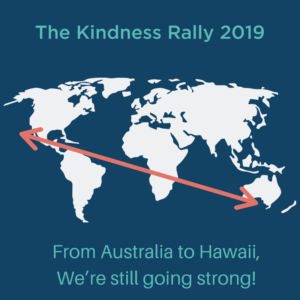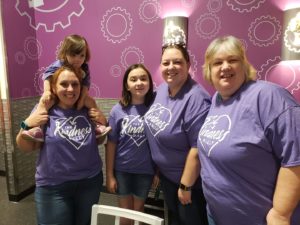 Your efforts combined with communities across the globe contributed to 
9,786 individual acts of kindness completed from Australia to Hawaii in just 24 hours! This was absolutely our largest impact yet and it would not have been possible without all of the wonderful support we received from participants, sponsors, and organizers. We appreciate each and every one of you.
Let that sink in!
2016: 250 acts of kindness
2017: 1,200 acts of kindness
2018: 3,002 acts of kindness
2019: 9,786 acts of kindness!
????????????????
But here's the deal. Saginaw had to move their rally to October 5th… and we are only 214 acts of kindness away from achieving 10,000 acts of kindness in 2019! Follow @TheKindnessRally tomorrow to watch our progress or message Susan Dials and [email protected] if you want to get involved!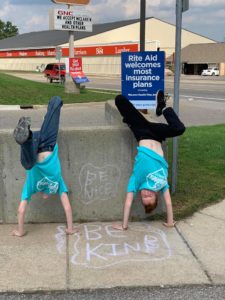 We will be posting albums of all the photos to our facebook page @TheKindnessRally so be sure to check them out shortly!
We have attached a survey in hopes to learn and continue to grow this event to make a wider impact and a stronger ripple of kind acts each year. We would greatly appreciate any possible feedback.
https://www.surveymonkey.com/r/LK2T8GN
Additionally, we would like to point out that our two largest sponsors this year were JCI Michigan and The Michigan Jaycee Foundation. They completely funded the use of our event app this year, so we could spread this event even further.  I don't think I can say 'thank you' enough. This was a huge growth year for us, and it was very hard to figure out a way to manage it while allowing everyone to participate for FREE.  We want our participants to focus on giving back to the community, so The Kindness Rally raises the funds to cover all event costs and shirts. The continuous support from JCI is what keeps this whole thing going strong!  For those of you who do not know, this event originally started as a local project through in  my home chapter of Redford. That was only 4 years ago, and now we are an international event! As it started to grow, JCI members stepped up to help show the world that it's fun to be kind. The Kindness Rally was first hosted by JCI Michigan chapters around the state to spread the event in 2017, and the number of chapters participating has grown every year since! This organization has continued to host, sponsor, and provide volunteers as the event keeps growing. THANK YOU JCI Michigan!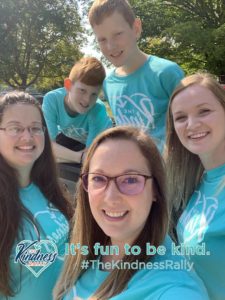 Our event was also funded by a grant from the Michigan Community Service Commission as well as donations and sponsorships from businesses such as; Planet Fitness, Qualigence International, Benton Employment Solutions, Faithful Companion, Matick Chevrolet, Coeus Creative Group, No Money No Time Printing, LMR Associates, along with various individual donors including Jaycees Dave Worthams and Anna Versalle.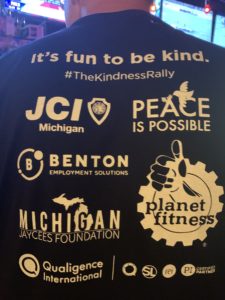 We're headed to Saginaw tomorrow for the last Kindness Rally of 2019 – wish us luck! #GetTo10k
Thank you for changing the world with me one act of kindness at a time.
Love,
Susan Dials