The Cadillac Jaycee's  Boat Float is this weekend! There is still time to join, if you are interested come to Cadillac on Saturday it is guaranteed to be a good time!
Join the Cadillac Jaycees for our shazillionteenth annual Boat Float!
We'll start out with a picnic lunch at Kenwood Park and then set sail ⛵ to head over to chill the day away on Lake Mitchell!
???????? ???? What you'll need ????????????
???? A dish to pass
???? A boat, floatie, or water wings
????BYOB – enough to last the day through
????Survival stuff (i.e. snacks, sunscreen, water, sunscreen, swimsuit, sunny G's, sunscreen, towel and sunscreen.)
???????????? Change of clothes including your fun pants!
????????????After we bake, not fry and we're too tired to think straight, we'll recharge with a bonfire ????⭐????⭐???? at JCI Senator Jimmy A's house.
Contact us with any questions!
Learn more about the event here.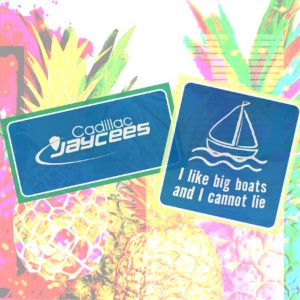 The rest of D1 is hanging in there in these hot months getting through the heat. The offer is always out there if you are up north for a weekend get ahold of us.