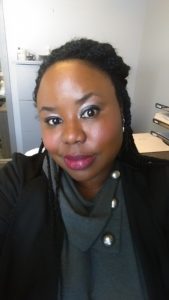 Hello JCI Michigan!
I cannot believe that this year is coming to an end. Though it's been a tough one, I have many things to be grateful for. One being you all! This year as Training Director has been amazing. I've grown so much and learned many lessons (people need bathroom breaks being #1).
I want to thank President Sarah for letting me take some chances to see my vision play out. I wanted to add substance to the trainings and give everyone a chance to have their voice heard through the JCI MI Talks and we were able to accomplish those goals! Being virtual helped us reach more members. I want to thank everyone who trained, each one of you did a great job with all the changes and I appreciate you immensely.
Last but definitely not least I want to thank the 2020 Training Team, Jaymi, Amanda, Kara and Liz you guys really HELPED me stay focused and on track. Each of you have a bright future in JCI MI and I am proud to have had a small part in it. Happy Holidays everyone! Be safe, Be Blessed.